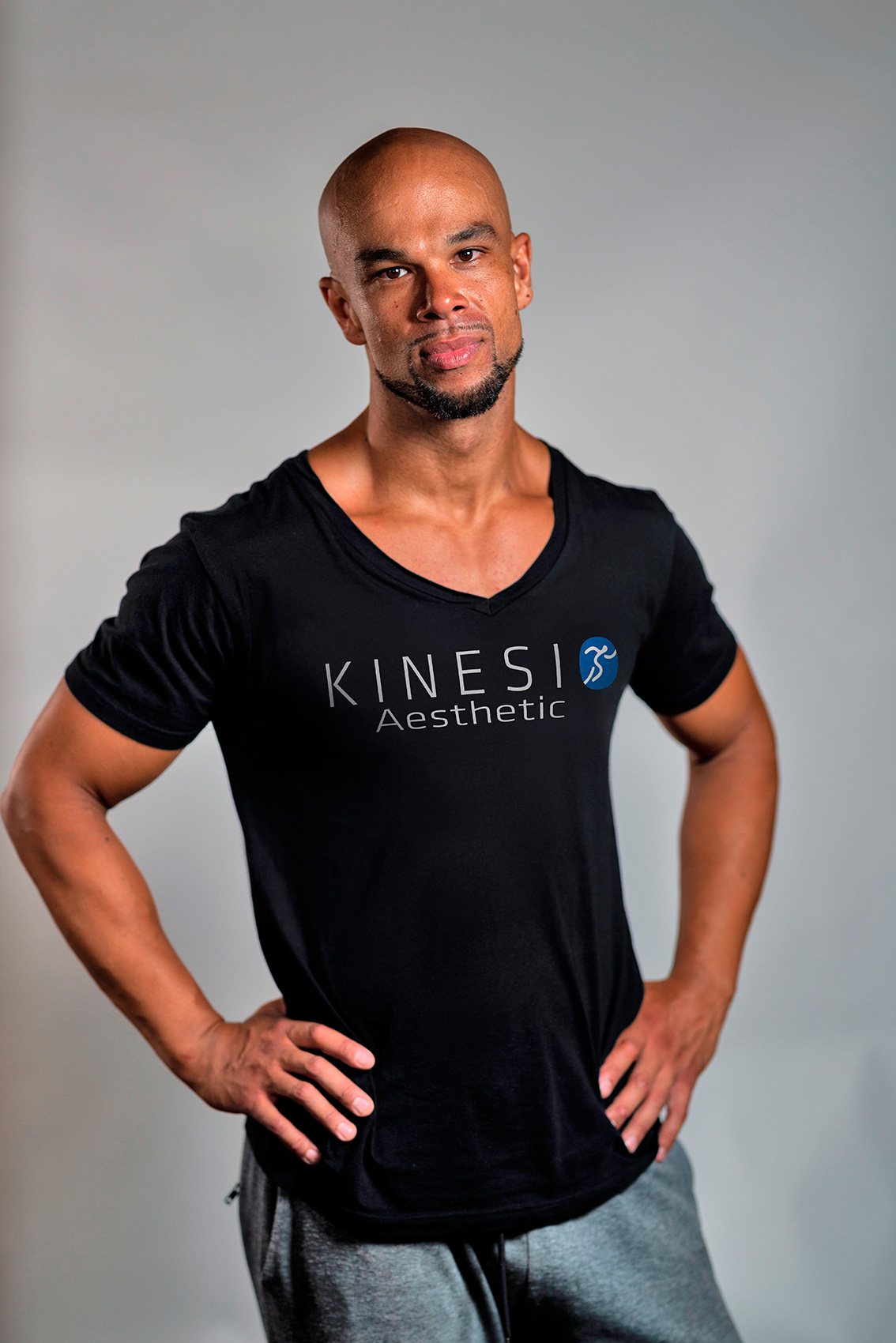 ABOUT
KRIS BAYCHEK
About 15 years ago I was at a low point psychologically, working a boring airport security job after finishing university and struggling for inspiration. I was more than 30 kg overweight and completely out of sync with my body and things were at an all-time low until an awakening spurred on by a connection with a work colleague who was an amateur natural bodybuilding champion. Invigorated and driven, I started to shadow his every move and learned as much as I could and eventually branched off into my own style of training as I knew there was still so much in the fitness world to explore.
Since that awakening, I've immersed my self in all things fitness and nutrition and shared what I learned in discussions with many of my friends as I've always loved helping the people around me. As is common with most PTs (most likely) I realised that I may as well turn what can often be a self centred obsession into a career that can help others and so in 2011 began my journey as an accredited trainer. Exercise physiology and dietetics are passions in my life that I take pleasure in helping others understand more readily.
My mission is to help my clients act on their readiness to change and stimulate the continuation of their growth.
My point of difference lies in creating a foundation of structural balance by truly understanding where you are, not just physically, but mentally as well.
I utilise advanced manual (hands on) techniques to increase mobility commonly associated with physiotherapists, osteopaths and chiropractors and integrate these techniques with strength and conditioning programs to bring about rapid changes to what you thought was possible with your body.
Kinesio Aesthetic is about making the movement feel good and look good.
Personal Information
OCCUPATION :STRENGTH AND CONDITIONING COACH
Turn off electronics: An hour before bedtime turn off your phone, TV, computer, etc.

Be thankful: Right before you go to bed, jot down three things you're thankful for.

Supplement right: My recommendation for awesome sleep: One serving of Designs for Health Tri-Mag Supreme Night Powder



1. Eat enough food
2. Eat enough protein
3. Adjust your diet based on your training
1. Train Muscles More Frequently
2. Do Metabolic Finishers
3. Use Time Under Tension
4. Do Posterior Chain Work
5. Be Consistent